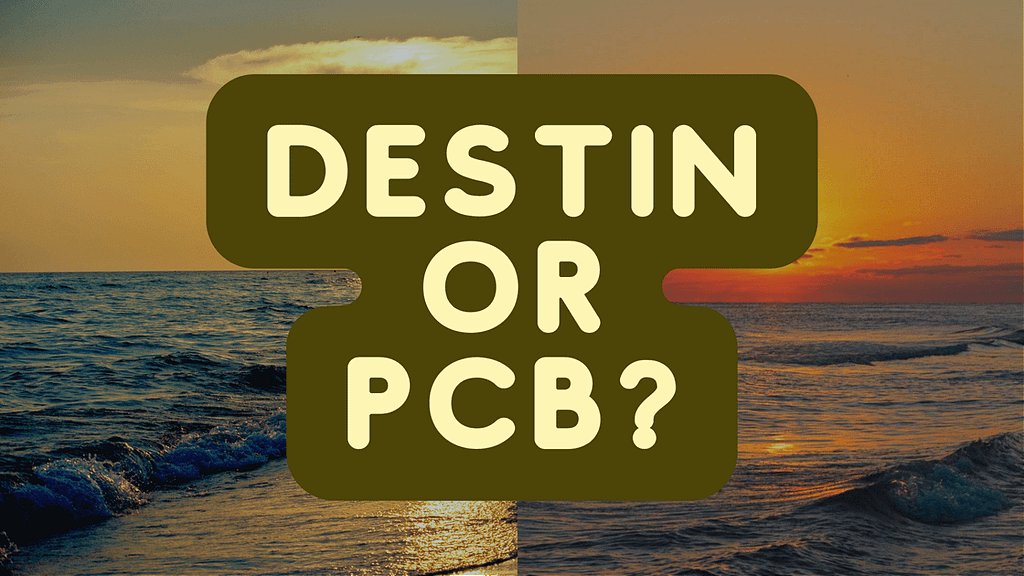 Are you planning a vacation on the beautiful Gulf Coast of Florida, but can't decide between Destin and Panama City Beach? As someone who has experienced the unique charm of both places, let me help you compare the two so you can choose the right destination for your needs.
Beaches: Serenity vs. Energy
Destin is famed for its white sand beaches and emerald-green waters. The sand here, made up of finely ground quartz crystal, has a unique texture and color that sets it apart. Destin's beaches like Henderson Beach State Park and Crystal Sands Beach, are calm, peaceful, and perfect for families who want to relax and soak up the sun. If you're curious about other beaches in Destin, check out my post on the 10 Best Beaches in Destin, Florida.
On the other hand, Panama City Beach offers a more lively and energetic atmosphere. Known for water sports, beach volleyball, and live music events, the beaches here offer a variety of activities. St. Andrews State Park and Shell Island are among the most popular destinations in Panama City Beach. The former is perfect for fishing, snorkeling, and kayaking, while the latter is ideal for swimming, sunbathing, and collecting seashells.
Lodging: Comfort for Every Traveler
Accommodation options abound in both Destin and Panama City Beach.
In Destin, you'll find everything from hotels and resorts to vacation rentals. Some popular options include the Sandestin Golf and Beach Resort and The Henderson Beach Resort. Both offer stunning views of the Gulf of Mexico and a range of amenities. Curious about more places to stay in Destin? Check out my post on The 16 Best Family-Friendly Places to Stay in Destin, Florida.
Panama City Beach also offers a variety of lodging options. Bluegreen's Bayside Resort & Spa and The Holiday Inn Resort Panama City Beach are popular choices, offering family-friendly amenities like pools, water parks, and children's activities.
Activities for Families: Fun and Adventure
Both Destin and Panama City Beach offer a range of family-friendly activities.
In Destin, consider taking a boat tour, going on a fishing charter, or embarking on a snorkeling adventure. Visit the Gulfarium Marine Adventure Park to see dolphins, sea turtles, and other marine animals up close. The Destin Harbor Boardwalk, with its shops, restaurants, and entertainment options, is a must-visit.
On the other hand, Panama City Beach offers dolphin-watching tours, pirate cruises, and parasailing adventures. Gulf World Marine Park is a great place to see marine animals up close, while the Pier Park shopping center offers a variety of shopping, dining, and entertainment options. If you're not sure what to do, here are 6 suggestions for things to do in Panama City Beach.
Unforgettable experiences I recommend
Conclusion
Both Destin and Panama City Beach offer stunning beaches, a variety of accommodations, and a plethora of activities for families.
If you're seeking a tranquil, relaxing vacation, Destin might be your ideal choice. But if you're after a holiday filled with activities and a lively atmosphere, Panama City Beach could be your go-to destination.
Regardless of your choice, both Destin and Panama City Beach promise an unforgettable family vacation on the Florida Gulf Coast.