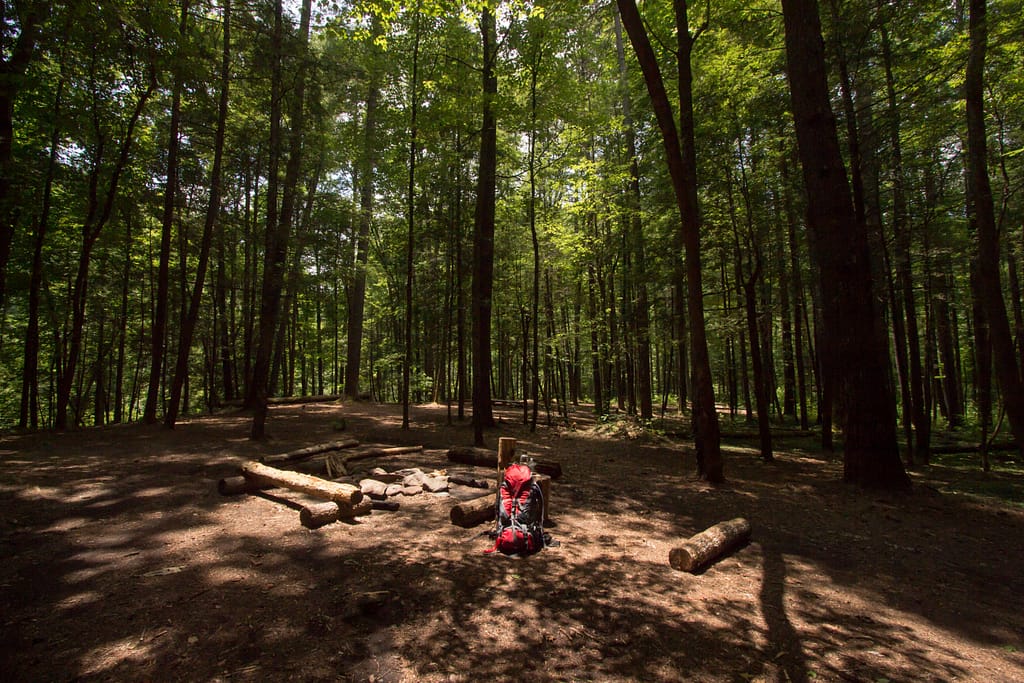 Nestled in the border region between North Carolina and Tennessee, the Great Smoky Mountains National Park is an oasis for outdoor enthusiasts. While the allure of its panoramic viewpoints and challenging hikes is well-documented, the camping experience is another gem waiting to be explored. In this comprehensive review, we'll delve into the best campsites in the Great Smoky Mountains, unraveling the nuances of each to provide you with actionable, expert-level advice for an unforgettable sojourn in the great outdoors.
Why Camp in the Great Smoky Mountains?
Camping in the Smokies is not just about setting up a tent; it's an immersive experience that brings you closer to the heart of one of America's most cherished natural landscapes. Sleeping under the stars surrounded by old-growth forests and lofty peaks connects you to the wilderness in a profound way. Waking up to bird songs, breathing in fresh mountain air, and watching the sunrise cast its first light on the ridgelines makes for unforgettable memories.
The Smokies offer diverse camping experiences. Choose from frontcountry campgrounds with amenities like bathrooms and picnic tables. Backcountry sites let you backpack deep into wild terrain while camping at primitive shelters. Or enjoy the convenience of an RV at one of the park's family campgrounds.
With 10 campgrounds and 100 backcountry sites, the options suit novice campers and grizzled outdoorsmen alike. Comprising over 500,000 acres of forests and meadows, the Smokies have enough space for everyone to find seclusion, challenge, and natural beauty.
Expert Tip:
If you're looking for variety, the Smokies offer everything from backcountry camping to RV-friendly sites, and even horse camps. The campgrounds range from quiet, shady coves to wide-open meadows. Check availability at the park's website since the campgrounds fill up months in advance during peak visiting seasons.
What to Know Before You Go
Actionable Advice:
Always check for campsite availability in advance, especially during peak seasons.
Familiarize yourself with camping rules, such as firewood regulations and wildlife precautions.
Expert Tip:
Consider the elevation of your chosen campsite. Higher elevations can get cold even in summer and may require specialized gear.
Best Campsites Reviewed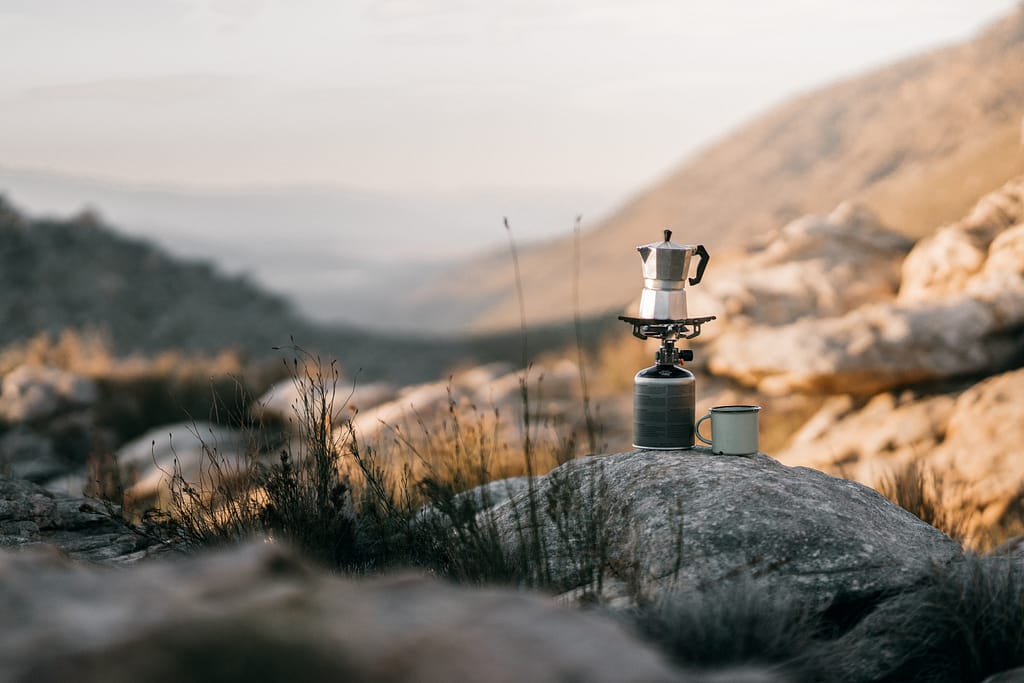 Description
Nestled alongside the mesmerizing Little River in northern Great Smoky Mountains National Park, Elkmont is the largest campground in the Smokies and one of the most popular. It features 223 sites spread across two loops – A and B. Giant oak, hickory, and tulip trees provide lush forest cover with dappled sunlight filtering through the leaves. The campground has modern amenities like flush toilets, hot showers, potable water taps, and trash/recycling stations. Accessible sites are available.
Elkmont's proximity to the rushing Little River makes it an angler's delight. Rainbow and brook trout teem in the cold waters, providing exciting fishing opportunities. Early morning mist rising above the river creates magical scenery. Sites on the A loop are closest to the river and book up quickly.
Actionable Advice:
Since Elkmont Campground is so popular, reservations are a must. Sites often book up six months in advance for summer stays. Loop A sites adjacent to the river get reserved within minutes of the reservation window opening. Don't forget your fishing rod and tackle to try your hand at catching dinner from the trout-filled Little River. Elkmont Campground is open seasonally, typically from mid-March to mid-November.
Cades Cove Campground offers an amalgamation of natural beauty and historical depth, unparalleled in the Smokies. Imagine camping amidst sweeping meadows and dense forests, with the bonus of an 11-mile scenic loop nearby that serves as a living museum. The loop not only showcases the lush landscapes of the area but also guides you past remnants of historic settlements, providing a window into the past. This is not just a campsite; it's a comprehensive experience that marries the charm of Mother Nature with poignant echoes from history. The likelihood of spotting deer, turkeys, and even black bears adds another layer of excitement to your stay.
Actionable Advice:
Loop Planning: The 11-mile loop gets crowded. To make the most of it, start your exploration early in the morning or later in the afternoon to avoid peak hours.
Wildlife Alert: If wildlife watching is a priority, bring a good camera with a zoom lens. You'll likely have opportunities for some memorable shots.
Historic Sites: Take the time to stop and explore the old cabins and churches along the loop. Each structure has its own history and significance.
Expert Tip:
Don't miss the unique opportunity to book a site during one of the 'car-free' mornings offered in the summer months. These mornings allow only cyclists and pedestrians on the 11-mile loop, transforming the area into a serene haven free from the usual hum of engines. It's an experience that significantly heightens the tranquility and natural splendor of Cades Cove. Cades Cove Campground is open year-round. Loop B and parts of Loop C are open from early April through Thanksgiving weekend. During the off-season (December to early April), only sites C1-12 and C26-61 are open for reservation.
Smokemont Campground serves as an idyllic base camp for adventurers eager to explore the Smokies' southern terrain. Set in a lush valley ringed by rolling hills and dense forests, Smokemont provides a perfect blend of natural beauty and convenience. The campground seamlessly melds modern amenities—such as well-maintained restrooms and a visitor's center—with its rustic setting. What truly sets it apart, however, is its strategic location, offering immediate proximity to sought-after hiking trails, most notably the Bradley Fork Trail.
Actionable Advice:
Trail Preparation: Given its proximity to popular trails like the Bradley Fork Trail, plan to have your hiking gear ready. The trail offers varying levels of difficulty and scenic spots, perfect for both novice and experienced hikers.
Facility Utilization: Smokemont is equipped with modern restrooms and potable water. Make sure to fill up your water bottles and hydration packs before heading out on a hike.
Horseback Riding: If you're a fan of horseback riding or looking to try something new, you're in luck. Smokemont provides convenient access to nearby horse rental facilities, so be sure to factor that into your planning.
Expert Tip:
The area around Smokemont is teeming with streams that are ideal for fishing. If you have a North Carolina or Tennessee fishing license, take advantage of this natural amenity to try your hand at catching some local fish species. Just remember to check the National Park Service's rules and regulations on fishing in the area.
With its mix of modern amenities and unparalleled access to popular trails and activities, Smokemont Campground allows you to experience the best of the Great Smoky Mountains in a comfortable yet authentically rustic setting.
Deep Creek Campground is an under-the-radar paradise, especially for families and water enthusiasts. Nestled among the Smokies, this campground is synonymous with scenic waterfalls and adrenaline-pumping tubing experiences. Far from the clamor of some of the more popular spots, Deep Creek offers a more relaxed, intimate setting where you can truly connect with nature. It's not just a campground; it's a total experience where the sound of cascading water sets the backdrop for your adventure.
Actionable Advice:
Waterfall Hikes: Deep Creek is a hub for some of the most breathtaking waterfall trails. Wear sturdy, water-resistant hiking boots and take a camera; you'll want to capture the beauty of these natural formations.
Tubing Prep: If tubing down the creek is on your agenda, check local vendors for tube rentals or bring your own. Always wear a life vest for safety, even if you're a strong swimmer.
Family Activities: The family-friendly atmosphere makes it a prime location for picnics and communal fires. There are picnic tables and fire pits available, so consider packing some marshmallows for a traditional s'mores night.
Expert Tip:
For the avid or aspiring night photographer, Deep Creek offers a unique advantage: fewer crowds translate to less light pollution, providing clear, uninterrupted views of the night sky. This makes it an excellent locale for capturing celestial phenomena, most notably the Milky Way. A tripod and a camera with manual settings will be your best friends for this venture.
Deep Creek Campground presents an enticing mix of natural beauty, family-friendly activities, and unique experiences, making it a must-visit for those looking to explore the quieter side of the Great Smoky Mountains.
Description:
For a remote, peaceful camping experience, head to Cataloochee. Tucked away on the eastern edge of the park, this quiet valley features large grassy meadows, old farm buildings, and sweeping mountain views. You're more likely to hear elk bugling than car engines at this out-of-the-way spot. Cataloochee's 27 campsites sit in the shade of hemlock and oak trees, surrounded by the historic buildings and lands that once supported a bustling pioneer settlement.
Actionable Advice:
Elk Watching: Bring a pair of binoculars and a camera with a good zoom lens. You'll want to capture the majestic elk that roam the area, especially during the early mornings or late afternoons when they are most active.
Navigation: The roads leading to Cataloochee are narrow, winding, and often single-lane. Larger vehicles like RVs and trailers may find it challenging to navigate these paths, and they're generally discouraged. Opt for a smaller, more agile vehicle to ensure a smoother journey.
Supplies: Given its remote location, make sure to bring all necessary supplies with you. The closest stores are quite a distance away, and it's best to come prepared.
Expert Tip:
While it's tempting to use electronic maps, consider having a paper map as a backup. Cell service is limited, and you don't want to risk losing your way. Also, if you're interested in hiking, the Boogerman Loop Trail is a less-trafficked path that starts near the campground and offers both natural and historical sights.
Cataloochee Campground invites you to unplug from the chaos of everyday life and to tune into the serene frequency of nature. Its remote charm and abundant wildlife make it a uniquely enriching choice for campers looking for a tranquil, authentic Smoky Mountains experience.
Description:
Cosby Campground is a hidden gem located near the Cosby entrance to the Great Smoky Mountains National Park. While it might not be the first name you hear when you ask for campground recommendations, it's precisely this lower profile that serves as one of its most significant assets. Cosby offers a calm, less crowded setting compared to other campgrounds, but it doesn't skimp on natural beauty or outdoor activities. With easy access to a myriad of trails, including the famous Hen Wallow Falls, it's a perfect spot for those looking to escape the bustle and connect deeply with nature. Cosby Campground is open mid-April through late-October.
Actionable Advice:
Trail Exploration: Hen Wallow Falls is a must-visit, but don't overlook the Cosby Nature Trail. This loop trail is less demanding and great for families or those new to hiking. It offers an easy and fulfilling foray into the beauty of the Smokies.
Advance Booking: Though less crowded, it's always a good idea to book your spot in advance, particularly if you're eyeing a site close to the trailheads or water sources.
Local Wildlife: Cosby is home to various bird species. If bird-watching interests you, pack a reliable pair of binoculars and a field guide to the birds of Eastern North America.
Expert Tip:
To get the most out of your secluded experience, consider arriving on a weekday. Not only are you more likely to score a prime campsite, but the reduced foot traffic often provides a more genuine outdoor experience, making it easier to spot wildlife and enjoy the tranquility of nature.
Cosby Campground delivers on the promise of a true wilderness retreat, combining the joys of seclusion with a range of hiking experiences suitable for all skill levels. It's an ideal spot for those seeking both peace and adventure in the Smokies.
Perched at an elevation of over 2,000 feet, Look Rock Campground provides a one-of-a-kind view of the Smoky Mountains that can't be matched. The small campground has only 16 sites, but what it lacks in amenities it makes up for in panoramic vistas. In the morning, watch the sun rise over distant ridges cloaked in mist. During the day, enjoy a bird's eye perspective of the forests and valleys stretching out below. At night, stargazing takes on a new depth. Look Rock's lofty position on the western edge of the park guarantees jaw-dropping scenery.
Actionable Advice:
Weather Prep: Due to its elevation, temperatures can dip, even during summertime. Make sure to pack adequate layers, including moisture-wicking base layers and insulating outer layers, to stay comfortable.
Early Reservations: If capturing the best views is your aim, book early to secure a spot at one of the coveted ridge sites.
Pack Essentials: As amenities are limited, ensure you pack all the essentials such as portable water purifiers and a reliable cooking system.
Expert Tip:
Look Rock is a sanctuary for birdwatchers. Its high elevation attracts a distinctive set of avian species that you won't find in lower areas of the park. Pack a pair of quality binoculars and a field guide to get the most out of this birdwatching haven.
Nestled in a remote corner of the Smokies far from the busy tourist routes, Abrams Creek campground provides a peaceful back-to-nature experience. Its small size with just 16 tent sites means you likely won't have to contend with crowds. The campground sits along its namesake creek, known as one of the park's best trout streams. Anglers flock to Abrams Creek for the bountiful rainbow and brook trout. Lush forests filled with hemlock, maple and yellow birch trees surround the shady campsites. Abrams Creek is the perfect place to unwind surrounded by gorgeous scenery and the gentle rush of the creek.
Actionable Advice:
Early Booking: Given its petite scale and increasing popularity among those in the know, Abrams Creek fills up quickly, particularly during peak months. Make your reservations as early as possible to secure your spot.
Pack Smart: The campground has fewer amenities, so be sure to bring all essential supplies, including first-aid kits and insect repellent, to enhance your stay.
Be Water-Ready: If you're a fan of water activities, pack accordingly. Kayaking and canoeing are popular here, so bring your gear or be prepared to rent.
Expert Tip:
Anglers take note: Abrams Creek is a hotspot for trout fishing. However, it operates under specific fishing regulations that you must adhere to. Study up on seasonal restrictions and the type of bait allowed in the area to avoid any potential issues. This is also a catch-and-release area for certain fish species, so familiarize yourself with the rules for a hassle-free fishing experience.
The intimacy of Abrams Creek Campground provides an unmatched atmosphere for those seeking a more authentic and solitary camping experience.
Nestled high in the Smokies at an elevation over 5,300 feet, Balsam Mountain Campground offers a true mountain wilderness camping experience. Situated in a spruce-fir forest near the state line, the landscape is cloaked in cool, dense greenery unlike the deciduous forests at lower altitudes. With a yearly average temperature around 55 degrees Fahrenheit, be prepared for crisp mornings and nights even during summer. The 46 campsites at Balsam Mountain are some of the most secluded in the Smokies, with few amenities but abundant natural beauty.
Actionable Advice:
Backcountry Exploration: If you're itching for a genuine backcountry experience, numerous trails originating from Balsam Mountain lead you deeper into the wilderness. These trails offer varying degrees of difficulty, so there's something for everyone.
Permit Requirements: If you do opt for backcountry camping, don't overlook the necessity of acquiring a backcountry permit. Permits can usually be obtained online or at visitor centers and are crucial for legal and safety reasons.
Limited Facilities: Given the remote location and fewer amenities, come prepared with sufficient supplies. You won't find convenience stores here, so make a checklist and pack essentials like water purification tablets, cooking gear, and first-aid supplies.
Expert Tip:
If you're an avid birdwatcher, Balsam Mountain is your go-to spot. Its higher elevation attracts a unique variety of mountain birds. Bring your binoculars and a good field guide, as you'll have the opportunity to spot species you may not encounter at lower elevations.
This campground is a haven for those looking to escape the crowds and get closer to nature in its raw form. The serenity here is well worth the trade-off for fewer conveniences.
For a peaceful back-to-basics camping experience, check out Big Creek campground. Located near the small community of Big Creek just outside the park, this intimate campground only has 12 individual sites and 5 group sites. Its secluded location nestled alongside roaring Big Creek means you won't have to contend with hordes of other campers. Enjoy relaxing to the sound of the rushing waters, or try your hand at fishing for native brook trout – a quintessential Smoky Mountain experience.
Several hiking trails start right from Big Creek campground and follow the creek upstream into some of the park's most remote wilderness. You won't encounter crowds on paths like Chestnut Branch Trail or Big Creek Trail.
Actionable Advice:
Trail Selection: If you're a fan of less congested hiking paths, the trails adjacent to Big Creek are usually less populated, offering a more solitary trekking experience.
Creek Enjoyment: The presence of the creek offers a unique opportunity for simple water activities. Whether you're into skipping stones, or just sitting by the water with a good book, the creek provides a serene setting for relaxation.
Supply Planning: Given its smaller size and focus on simplicity, Big Creek doesn't have a wide array of amenities. Be sure to bring all your essentials, from cooking utensils to insect repellent.
Expert Tip:
While it may lack the fanfare of some of the larger campgrounds, Big Creek's less-traveled trails offer unique flora and fauna sightings. You're likely to encounter wildlife and plants that are less common on the busier trails. Keep your camera ready and your senses alert; you'll find Big Creek rich in undiscovered gems.
This campsite is for those who find joy in the subtleties of the outdoors. The size might be modest, but the experience it offers is genuinely grand in its own right.
Extras: Group Campsites and Horse Camps
Extras: Group Campsites and Horse Camps
For those traveling with a larger party or interested in specialized camping experiences like horse camping, the Smokies offer several options.
Actionable Advice: If you're planning a trip with extended family or a large group of friends, the national park has specific group campsites able to accommodate 15-40 people. These are located at Elkmont, Cades Cove, and Cosby Campgrounds. Given their large size, group sites require reservations well in advance, usually booked 6-12 months out. Check availability on recreation.gov for upcoming trips.
Expert Tip: For equestrian camping, Anthony Creek Horse Camp is arguably the premier option. Located near Cades Cove, it provides 21 campsites tailored to horseback riders, including hitching posts and stock watering facilities. Trails from Anthony Creek lead through scenic woodlands with Smoky Mountain vistas along the way. Other horse camps can be found at Round Bottom and Tow String.
Whether you prefer tent camping, RVing, or even traveling on horseback, the Great Smoky Mountains cater to all styles. With a bit of advance planning, you're sure to find the perfect campground for your next adventure. Just don't forget the s'mores!
Your Ideal Campsite Awaits
The Great Smoky Mountains offer a diverse array of camping experiences to satisfy every kind of outdoor enthusiast. From the amenity-rich environments of Elkmont and Cades Cove to the secluded havens of Abrams Creek and Balsam Mountain, the perfect site awaits you. Equip yourself with this guide to make the most of your Smoky Mountains camping experience.
So pack your gear, plot your course, and get ready to forge unforgettable memories in America's most-visited national park. And don't forget, these campsites are more than just a place to sleep; they are gateways to unparalleled adventures and life-changing experiences in the great outdoors.

Before you venture back to the modern world, don't forget to shop local and perhaps contribute to the park's preservation by buying a keepsake or donating to the Great Smoky Mountains Association.