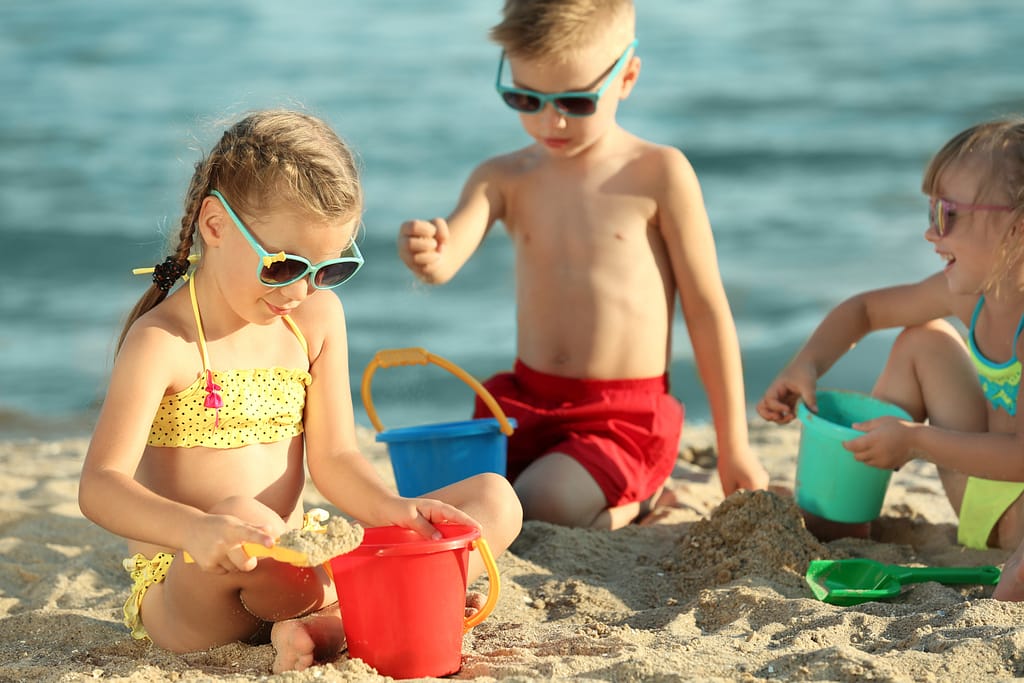 *This post contains affiliate links. This means that for some of the links if you click on them and purchase something from one of my sponsors, I get a small kickback that helps support the production of my content. Rest assured I have no idea what you actually purchased or that it was you. I only know that someone purchased something. Thanks for your support!*
Destin, Florida is a wonderful place for families to visit and have fun together. It's a coastal paradise with amazing beaches, clear waters, and plenty of opportunities for outdoor adventures. If you're planning to visit Destin with your family, here are some of the best activities to do.
1. Spend Time at the Beach
The beach is one of the most popular destinations in Destin. It has white sand and emerald green waters that look amazing. You can swim in the water, play in the sand, and build sandcastles. There are many beach parks in Destin, including Henderson Beach State Park, where you can relax under an umbrella, have a picnic, and enjoy the beautiful scenery. Make sure to bring sunscreen, hats, and sunglasses to protect your family from the sun. Not sure which one to pick? Check out my top ten beaches post!
2. Visit Gulfarium Marine Adventure Park
Gulfarium Marine Adventure Park is a great place for families with kids of all ages. It's home to many marine animals, including dolphins, sea lions, and sharks. You can watch live animal shows, touch and feed animals, and learn about marine conservation. The dolphin show is a must-see, and you can even have the opportunity to swim with the dolphins, which is an unforgettable experience that your family will remember for years to come.
3. Take a Dolphin Cruise
If you want to see dolphins up close but don't want to get in the water, you can take a dolphin-watching cruise. These cruises are very popular in Destin, and there are many companies that offer them. You can see wild dolphins swimming and playing in their natural habitat, and some boats even have a glass bottom, so you can see the underwater world.
4. Go Fishing
Destin is known as the "World's Luckiest Fishing Village." It's a great place to go fishing, and there are many charter companies that offer fishing trips for families. You can catch a variety of fish, including snapper, grouper, and tuna. Even if you don't catch anything, the experience of being on a boat and spending time together as a family is worth it. Check out my Ultimate Guide to Deep Sea Fishing in Destin


5. Visit the Destin Harbor Boardwalk
The Destin Harbor Boardwalk is a fun destination that offers plenty of activities for families. You can walk along the boardwalk and admire the boats, or browse the shops for souvenirs. There are many restaurants and bars where you can have a meal or a refreshing drink. In the evening, the boardwalk comes alive with live music and entertainment.
6. Explore the Local Parks
Destin is home to several beautiful parks that offer opportunities for hiking, biking, and picnicking. Located about 45 minutes outside Destin is The Timpoochee Trail a 19-mile paved trail that runs along the coast, offering stunning views of the Gulf of Mexico.
James Lee Park is a great spot for a family picnic, with its pavilions, playgrounds, and beach access.
The Jolee Island Nature Park is a popular destination for those looking to escape the hustle and bustle of Destin. With its untamed beauty, nature trails, fishing pier, and playground you be sure to love it!
7. Shop at the Outlets
Located about 15 minutes from Destin are the Silver Sands Premium Outlets. The shopping center features 110 different outlet stores. With stores like the Disney Outlet, the Nike Factory Store, the Columbia Factory Store, and many more everyone is sure to find something they love and at a great price too! There are many restaurants located in and around the outlets so you won't have to stray far for lunch and supper.
Ready to start packin'? Grab My Easy Beach Packing List!
Destin, Florida is a fantastic place for families to visit and have fun together. It has something for everyone, whether you're looking for a relaxing vacation or an action-packed adventure. With its stunning beaches, marine life, fishing, parks, boardwalks, and shopping, Destin offers a wide range of activities that will make your family vacation unforgettable. Don't forget to pack your sunscreen, hats, and sunglasses, and get ready for a fun-filled adventure in Destin!